Features
New generation Drives just released, bookshelf design, multiple drives can connect in a compact space with common bus or standalone drive configurations.

Modular design available for common bus solution or stand alone motor solution, additionally available in AFE for ac regeneration applications. Also available in DC drive configuration for superior control of DC motor.

Multi-Function-Option 1STO Safe Torque Off option to replace ac contactor, 2 AFE Active Front End option allows the iDrive to regenerate power back to the AC line without harmonics 3 External 24vdc option, allowing customer connection to multiple drives from a single DC source 24vdc.

Sensorless vector-closed loop vector-torque control and PMAC motor control all built in. 2 encoder inputs to allow for reference and feedback encoder configurations. Communications for the iDrive has 2 built in can bus ports and 2 Modbus ports as well as an option slot for Profibus DP, Ethernet I/P, DeviceNet, Modbus TCP I/P, Can-bus, many others available.
Optional external 24V input
Internal DC 24V dc supply to control terminals,With the multi function board the drive can accept external 24vdc supply, to allow all drives in the system to operate on one common 24vdc source.

When connect with external 24V power supply, control unit can be powered in advance without power the main circuit to set up the parameters, check status and trouble shoot
Optional STO function
With two independent inputs STOA and STOB, it will no torque output if any of STO disconnection.

STO function is a direct blocking off inverter switch action from hardware, don't need software control. For this ensure that the drive in any other conditions will not output torque.

The two STO inputs all have anti shake function, any input width of less than 2ms of the low level pulse will be filtered, the drive will no response.
Powerful communication
Build in USB port, users can set up drives on PC through USB.

Build in one 485, isolated, with strong anti-interference capacity and longer distance.

Build in one Canbus, isolated, with stronger anti-interference capacity, faster speed and longer distance.

Optional Profibus, DeviceNet etc.
Compact Design
Power unit internal connections reduced by 80%,increasing the reliability.

Built in braking unit, optional internal mount EMI unit.

High speed DC fan for maximum cooling, 4th generation IGBT module, high performance DSP processor

High reliability PCB Design.
Bus Bar Interconnect From Drive to Drive

Power Terminal (Top input, bottom output)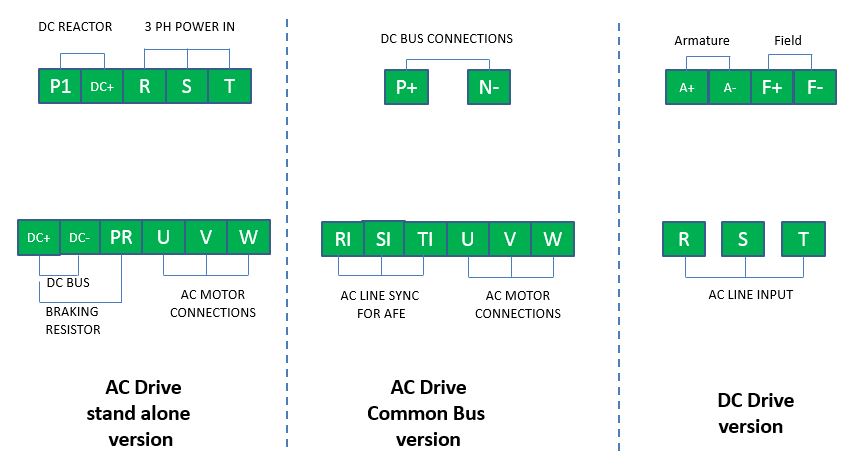 EMI filter/DC reactor/Brake unit/Fuses
An optional built-in EMI filter

F3 can select a built in DC reactor, and F1 F2 can select an external DC reactor.

Built in brake unit, only requires an external braking resistor

AC CM drives built in fuses for DC+ and DC- bus.
Thermal Design
Adopt thermal simulation software process thermal design and its simulation in advance.

Whole series adopt high blowing rate DC draught fan.

Power unit centralized in the same air duct, power density increased and enhance its reliability.

Overload Capacity
150% rated overload for 2 minutes

After each overload, it would reach thermal balance after at least 8 minutes. Then, the next 150% overload is allowed.
Common bus system with AFE supply and Profibus comms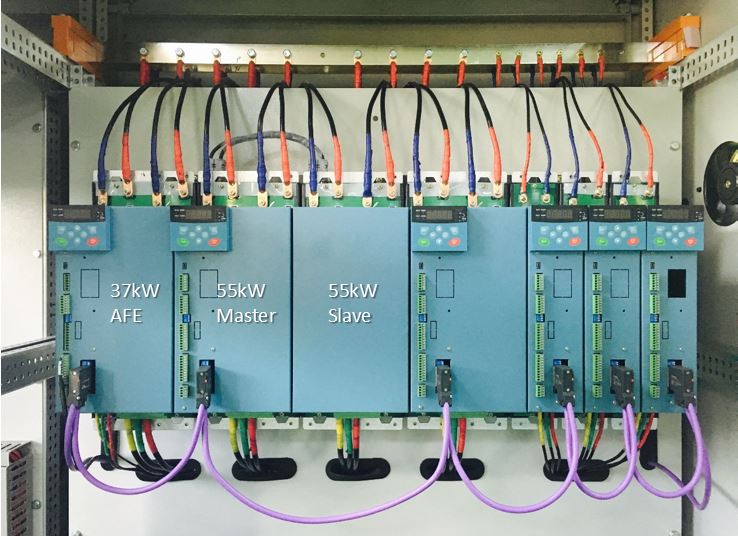 Technical Specification
Interface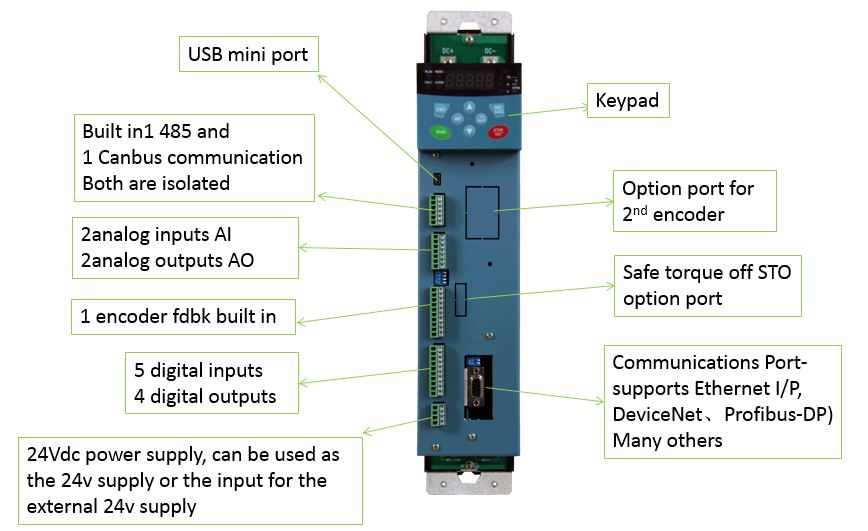 Wiring Diagram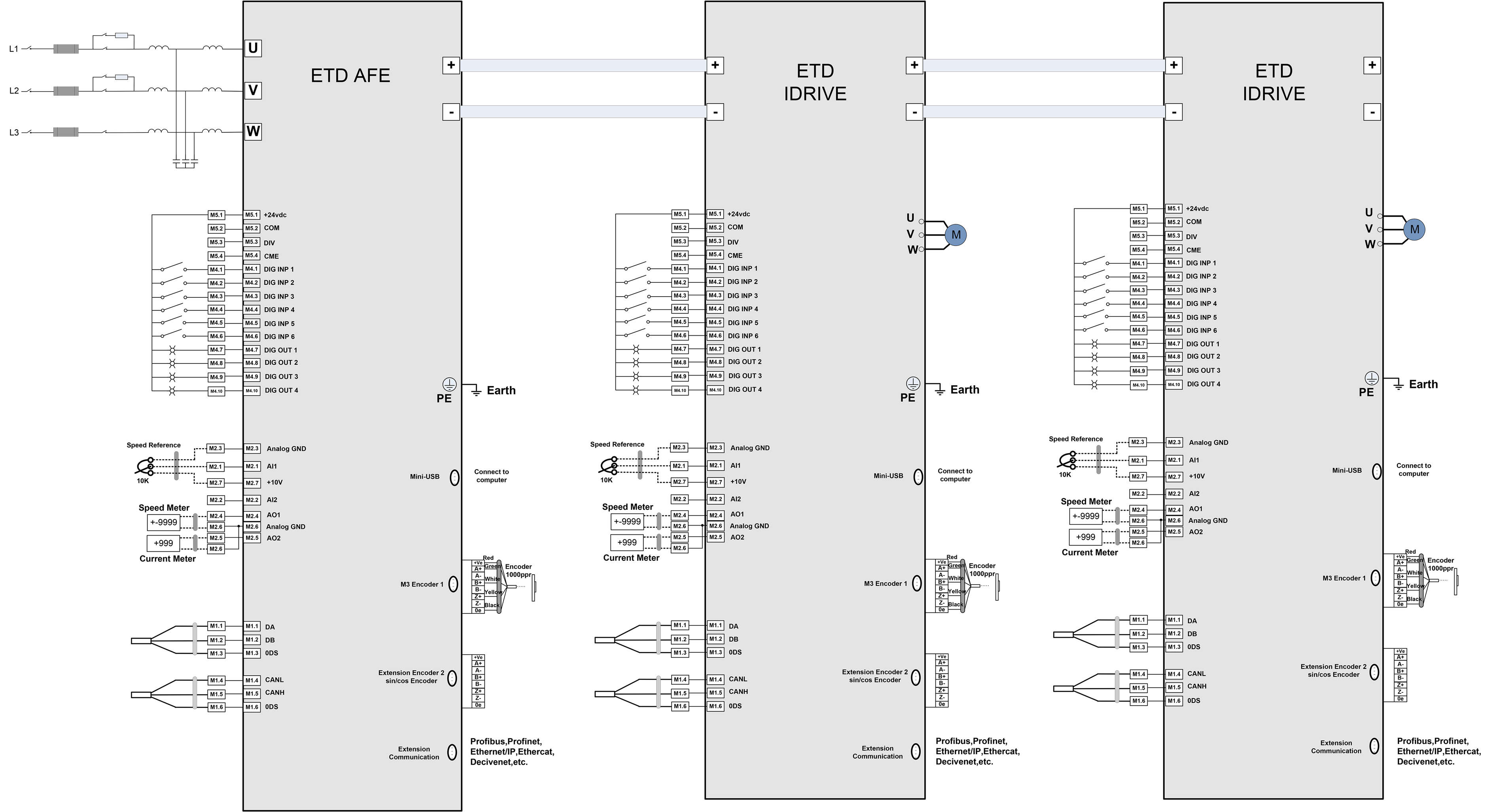 ▲To zoom in, right click to save the picture.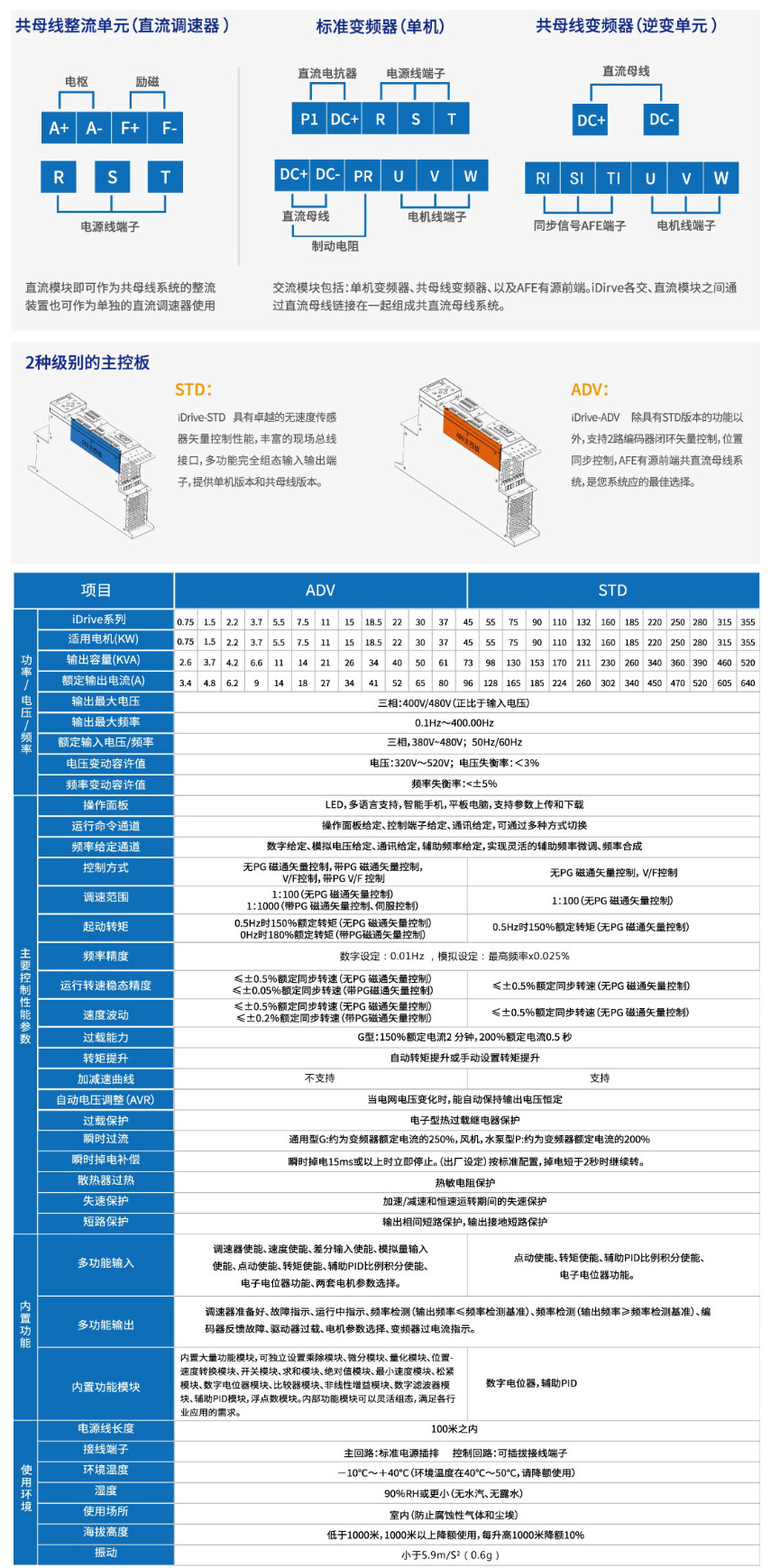 Nameplate

Sizes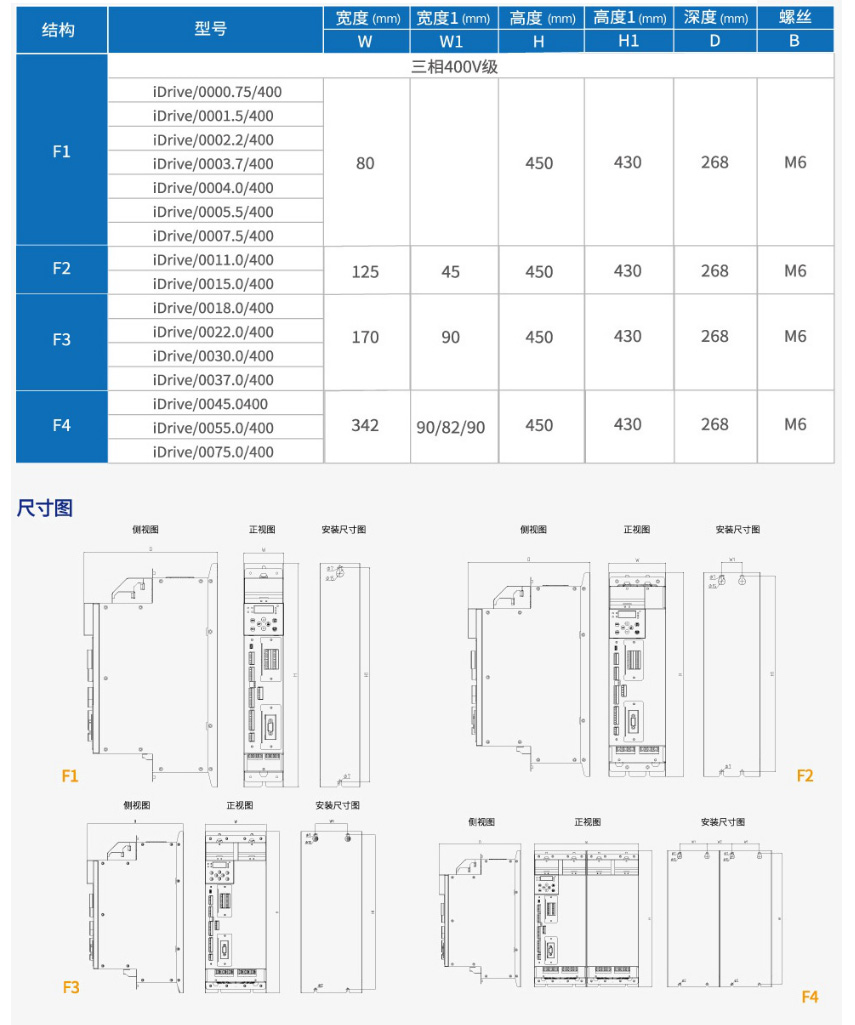 Troubleshooting
如何选择合适的变频器型号?

答:ETD共有3个系列的变频器:①AC800高性能系统应用变频器②AC780通用矢量变频器③iDrive系列多用途调速器您可以点击此处http: www etddrives

>